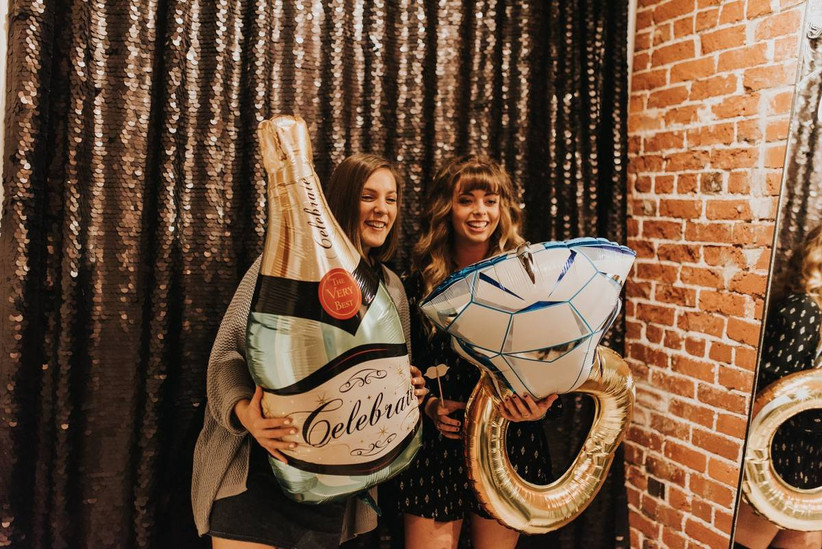 Pre-wedding events are an integral part of getting married. These events allow you to get together with your closest friends and family to share your joy, reminisces, and plan. The pre-wedding party includes everything, from the engagement party to rehearsal dinner. This chapter will help you plan your bachelorette, bachelorette and wedding shower.
To give you a complete overview of what is a pre wedding celebration, we will also discuss the rehearsal dinner and engagement party.
What kind of parties do you have?
Marriage is more than just the big day. There will be many occasions before the wedding where you can have fun with your loved ones. These parties can be memorable and it is up to you and your partner to decide whether to host them.
Planning an engagement party
An engagement party could be your first pre-wedding celebration. The event is intimate and usually held at the host's house, favorite restaurant or special venue. The engagement party is where you will officially announce your marriage to family, friends, or both.
Planning a bridal shower or wedding shower
What is the difference between a bridesmaid shower and a wedding shower, exactly? A bridal shower is for women only, while a wedding shower is for the couple. The wedding shower is similar to a bridal shower but allows the groom and his friends and family to attend. Jack and Jill parties have become more popular for couples who want to celebrate together. However, traditional bridal parties remain a favorite.
Planning a bachelor's party
A bachelor party is traditionally a men-only event where the groom celebrates with his friends his upcoming marriage. A bachelor party typically includes close friends, family members, and groomsmen. The bachelor party is usually only open to those invited to the wedding. The groom's personality will dictate what activities guests choose to do during a bachelorette party.
Planning a bachelorette event
What is the difference between a bachelorette party and a bridal shower? A bachelorette party, unlike a bridal shower that usually happens during the day and includes gifts and relatives, is an opportunity for the soon to be bride to have fun with her closest friends and just enjoy one more night as a single person.
Planning a wedding rehearsal dinner
The groom's parents usually plan and pay for rehearsal dinners, while the bride's parents will pay for the wedding. It is common for both parents to contribute to the wedding costs. You and your fiancé may plan and pay for rehearsal dinner, or you might work with family members.
From wedding arrangement, to organizing pre-wedding parties, Marbella Wedding saves both your time and money. Visit the website, talk to one of our experts, share your plans, and get the best deals.